Mausoleum Flower Program
Elmlawn Memorial Park Mausoleum Bronze Vase & Floral Bouquet Argreement
The following are the details of Elmlawn's Vase and Floral Bouquet Program. It is agreed that Elmlawn Memorial Park will supply and install artificial Floral Bouquets in a bronze vase placed on the individual crypt or niche front.
Vases
There will be a one-time charge for the use of the bronze mausoleum vase which includes installation and maintenance of the vase.
Cost:
Niche Front or Inside Glass Front Niche: 3″ Bronze Vase $225 + tax
Crypt Front: 5″ Bronze Vase $425 + tax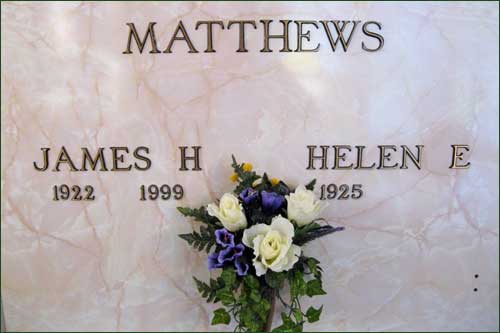 Floral Bouquets
Floral Bouquets will be supplied and installed at four (4) separate times during the year as follows: Spring, Summer, Fall, Winter.
Cost:
There will be a yearly charge for the Floral Bouquet which includes the floral arrangement, installation, removal, maintenance and administrative expenses.
Niches: $75 + tax per year
Crypts: $120 + tax per year
Cost will be pro-rated according to the season that the contract starts and is subject to change from year to year.
NOTE: All Floral Bouquets will be selected by Elmlawn Memorial Park and will reflect the seasonal changes throughout the year. No other floral arrangements will be allowed in the vases. This will ensure the safety and aesthetic beauty of the buildings. (Any floral arrangements that the family may wish to keep at the end of each season can be picked up at the office for one week after removal.) A new series of arrangements will be introduced each year.
A notice will go out each January as a reminder of renewal along with a new billing. If the flower program is not renewed the vase will be removed.